The 4-7 Tampa Bay Buccaneers continue a three-game homestand on Sunday as they try to turn a Week 12 victory over San Francisco into the beginnings of a stretch-run winning streak. Standing in their way is the Carolina Panthers, who are in the thick of the NFC Wild Card race at 6-5 but who are also riding a three-game losing streak. Sunday's game is also a rematch of the Panthers' most recently victory, a 42-28 win over the Buccaneers at Bank of America Stadium in Charlotte. Tampa Bay will try to get the first season split in the head-to-head series in a decade.
Carolina has the NFL's third-best rushing attack (138.4 yards per game) and they lead the league in yards per carry (5.30). The Panthers pile up those numbers in endless creative ways, utilizing do-everything running back Christian McCaffrey, quarterback Cam Newton and such versatile threats as Curtis Samuel and D.J. Moore. Just last week, McCaffrey became the first player in Carolina franchise history to record 100-plus rushing yards and 100-plus receiving yards in the same game. The Panthers' defense is led by perennial Pro Bowler Luke Kuechly, the NFL's fifth-leading tackler, and his longtime linebacker running mate Thomas Davis. (For more on the Panthers' strengths and weaknesses, read this week's Scouting Report.)
The game may very well hinge on turnovers. Carolina won the turnover battle, 2-0, in the previous game and that was part of a seven-game stretch in which Tampa Bay's defense did not produce a single takeaway. However, the Panthers have not had a takeaway of their own in the three games since and the Buccaneers finally reversed their turnover skid last week by getting two and committing none against the 49ers. Quarterback Jameis Winston, back in the starting lineup for the first time since Week Eight, played a clean game and will look to make it two in a row on Sunday.
In addition to turnovers, here are five specific issues to consider while waiting for the 1:00 p.m. ET kickoff of Sunday's Bucs-Panthers contest:
View photos of the Buccaneers' 2018 Color Rush uniforms!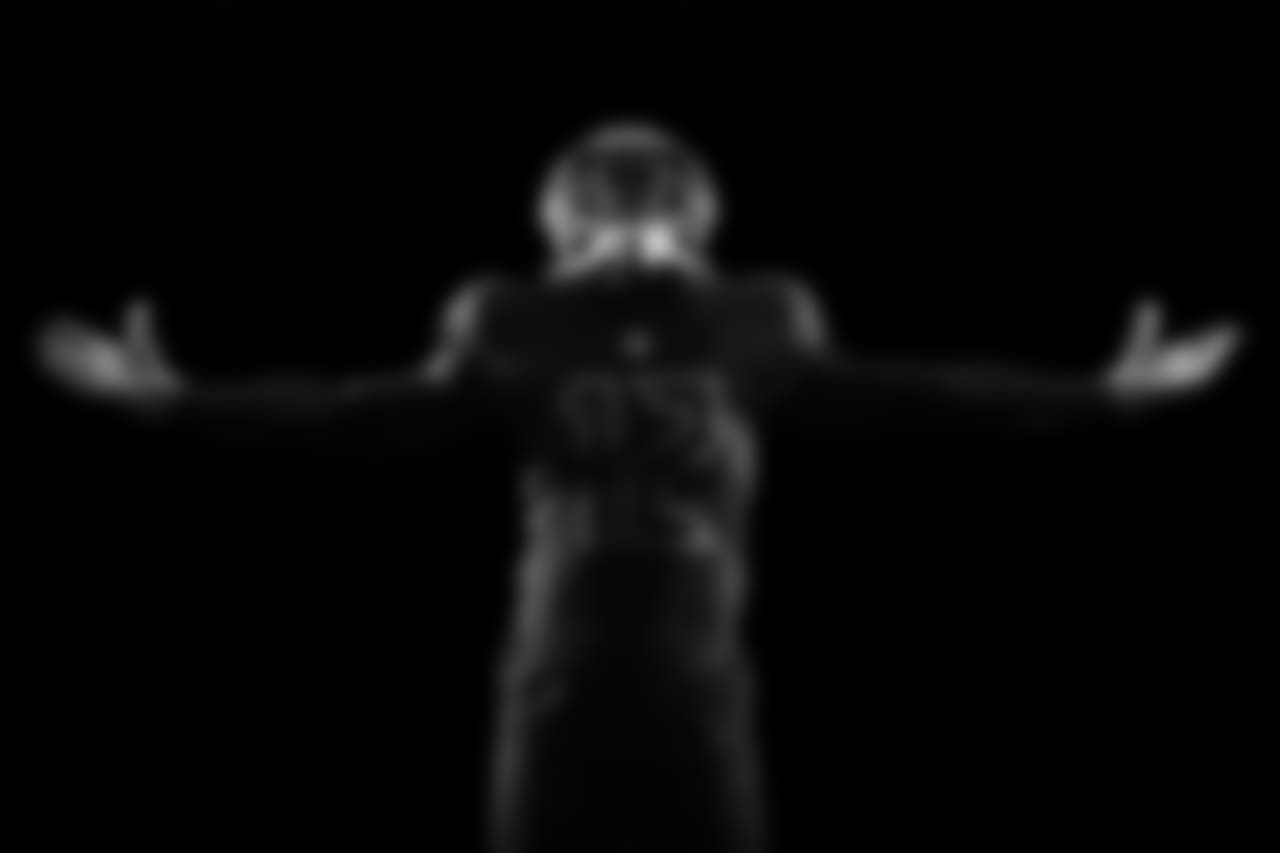 Kyle Zedaker/Tampa Bay Buccaneers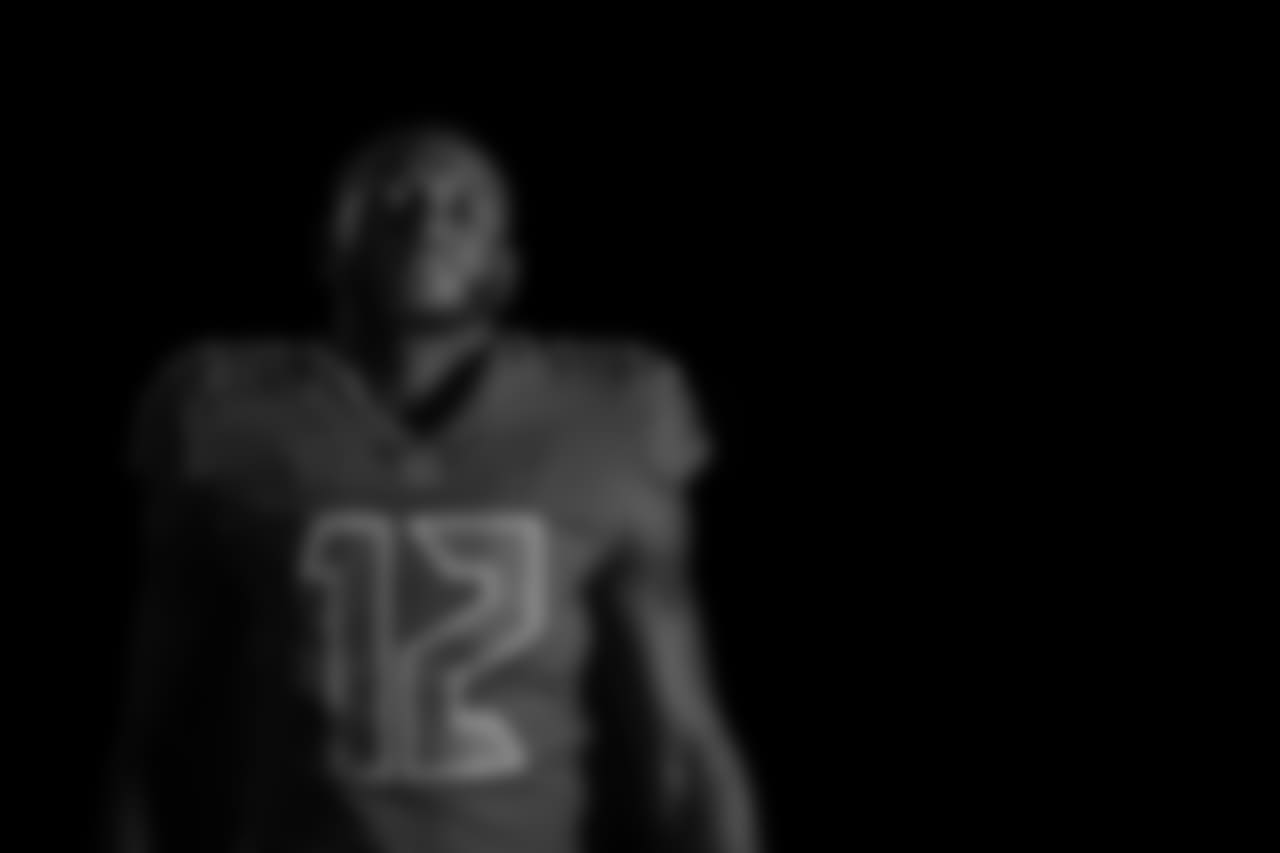 Kyle Zedaker/Tampa Bay Buccaneers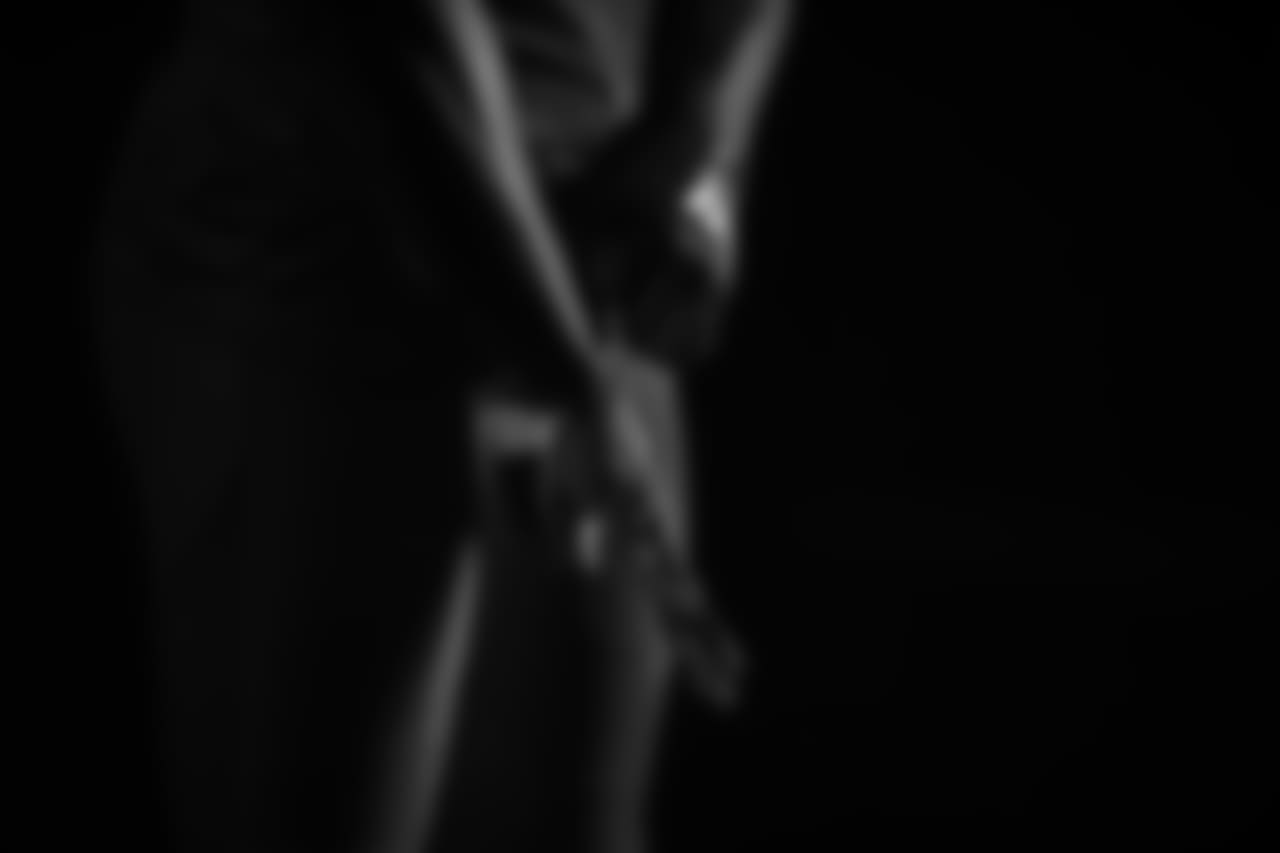 Kyle Zedaker/Tampa Bay Buccaneers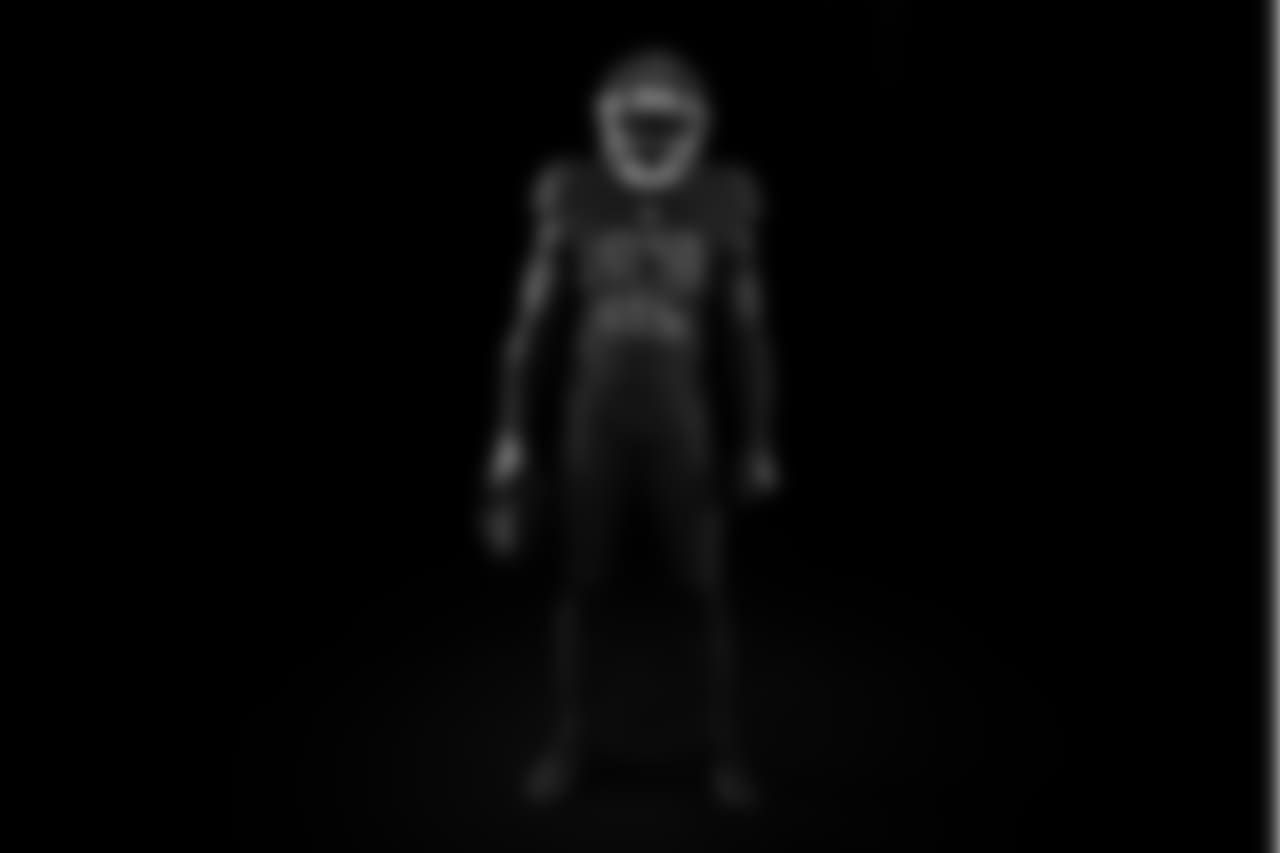 Kyle Zedaker/Tampa Bay Buccaneers

Kyle Zedaker/Tampa Bay Buccaneers

Kyle Zedaker/Tampa Bay Buccaneers

Kyle Zedaker/Tampa Bay Buccaneers

Kyle Zedaker/Tampa Bay Buccaneers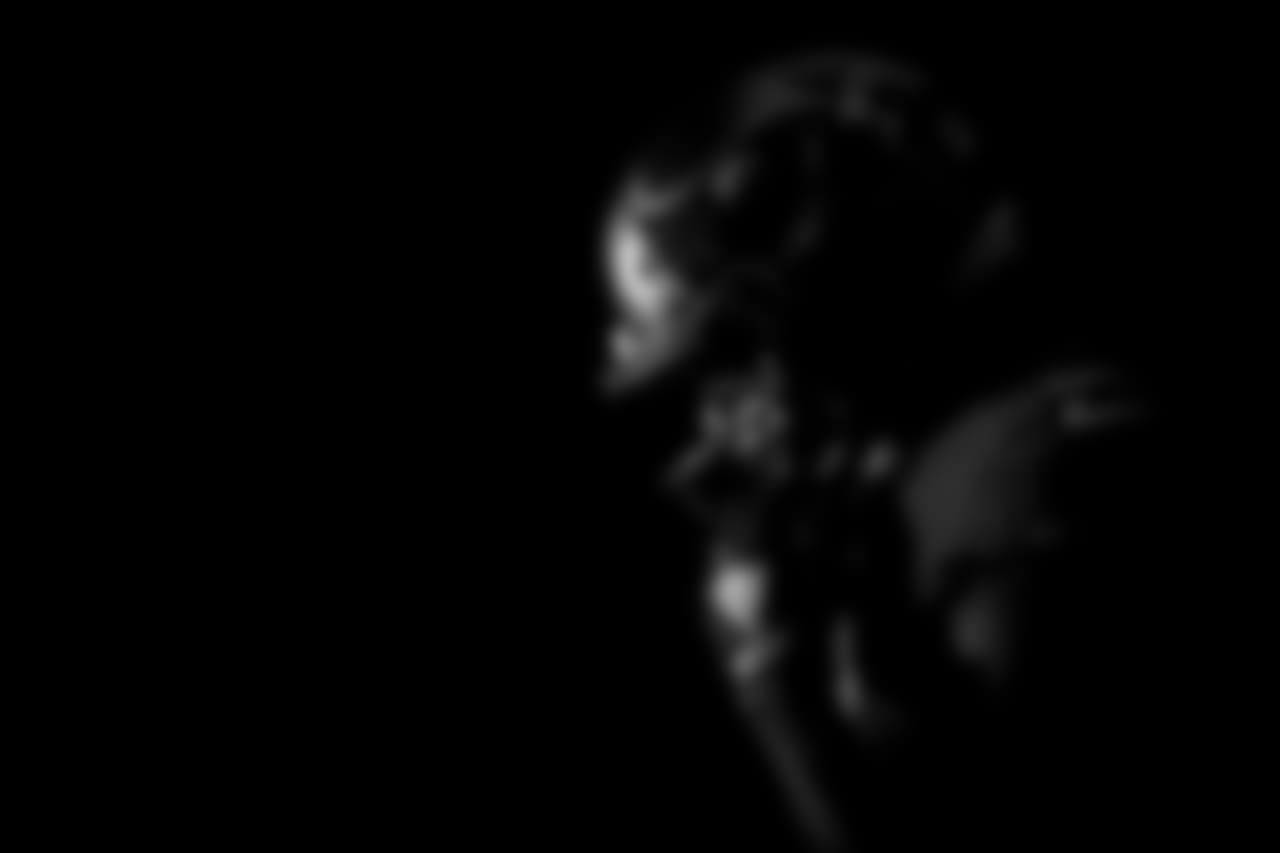 Kyle Zedaker/Tampa Bay Buccaneers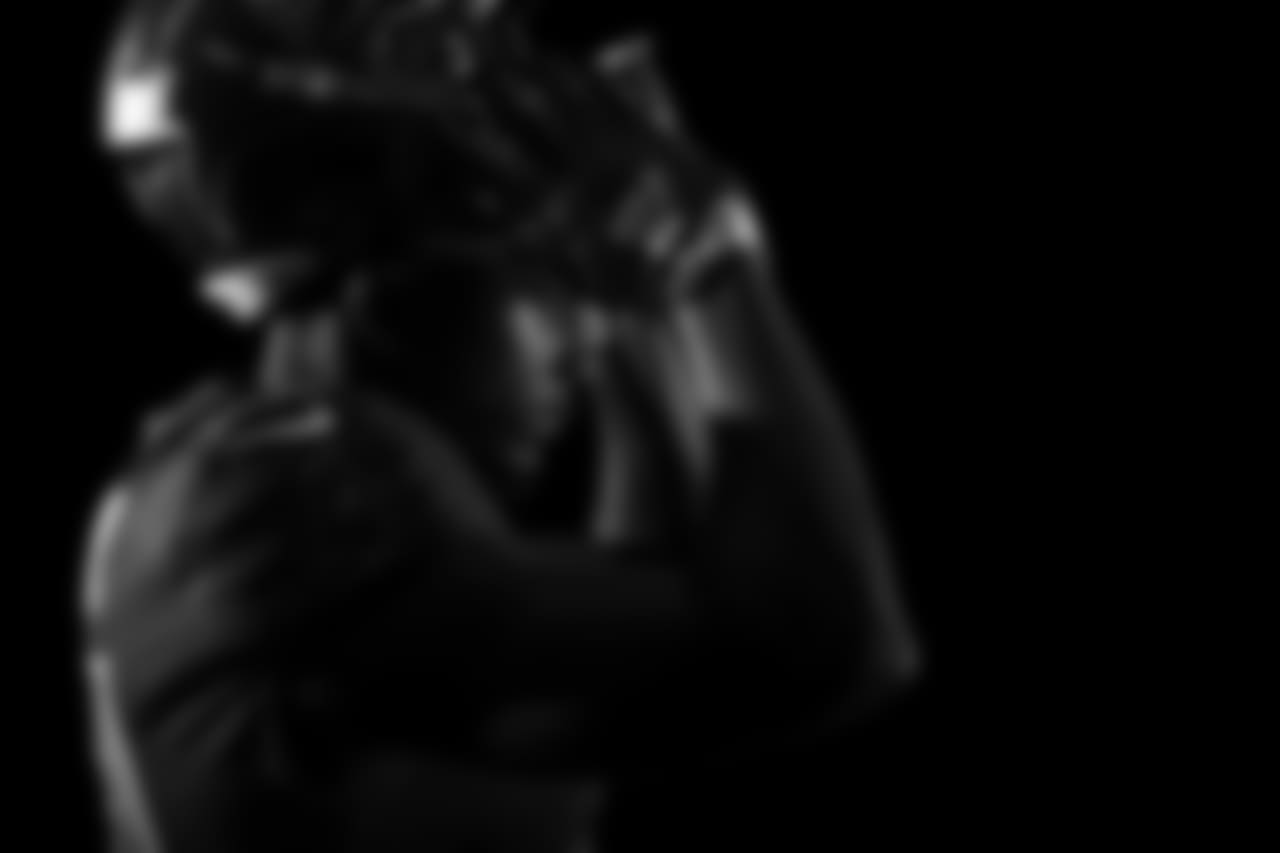 Kyle Zedaker/Tampa Bay Buccaneers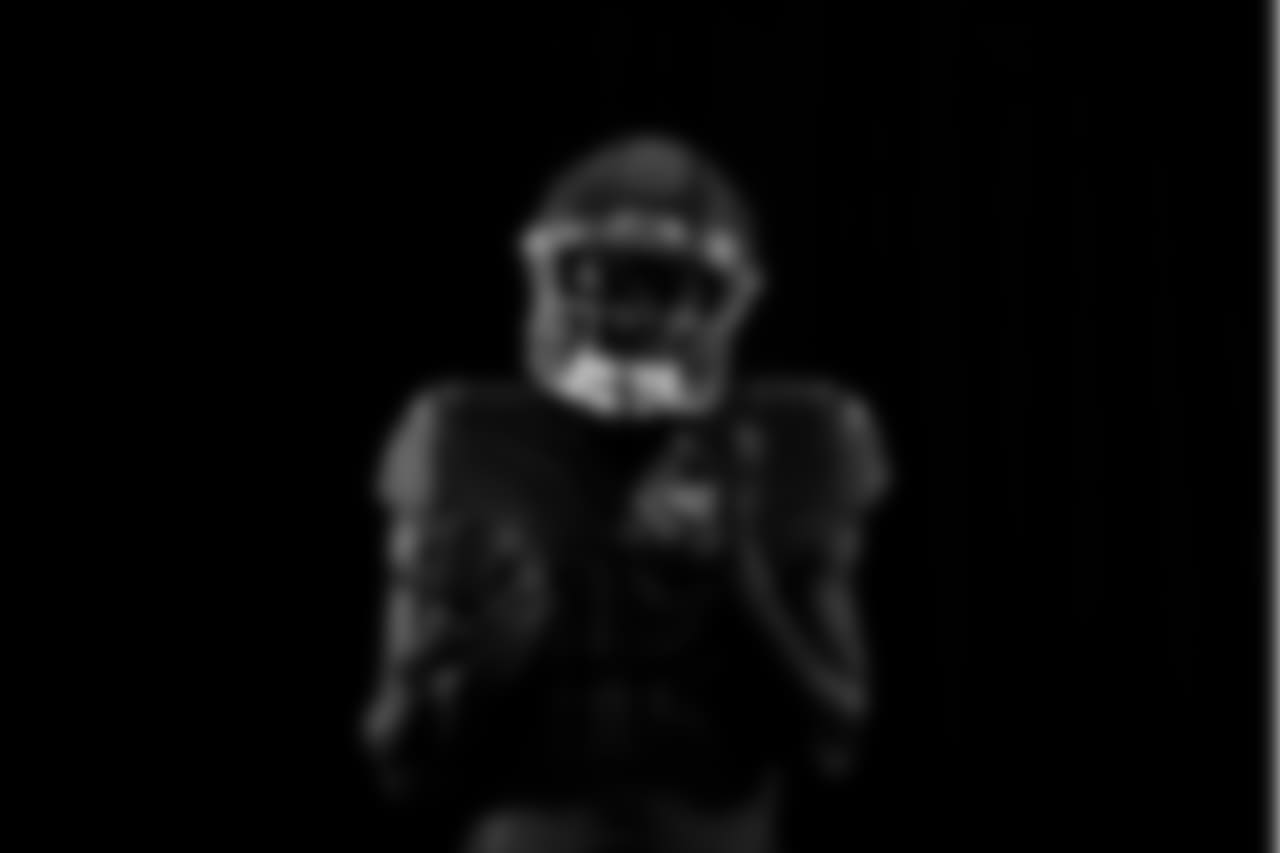 Kyle Zedaker/Tampa Bay Buccaneers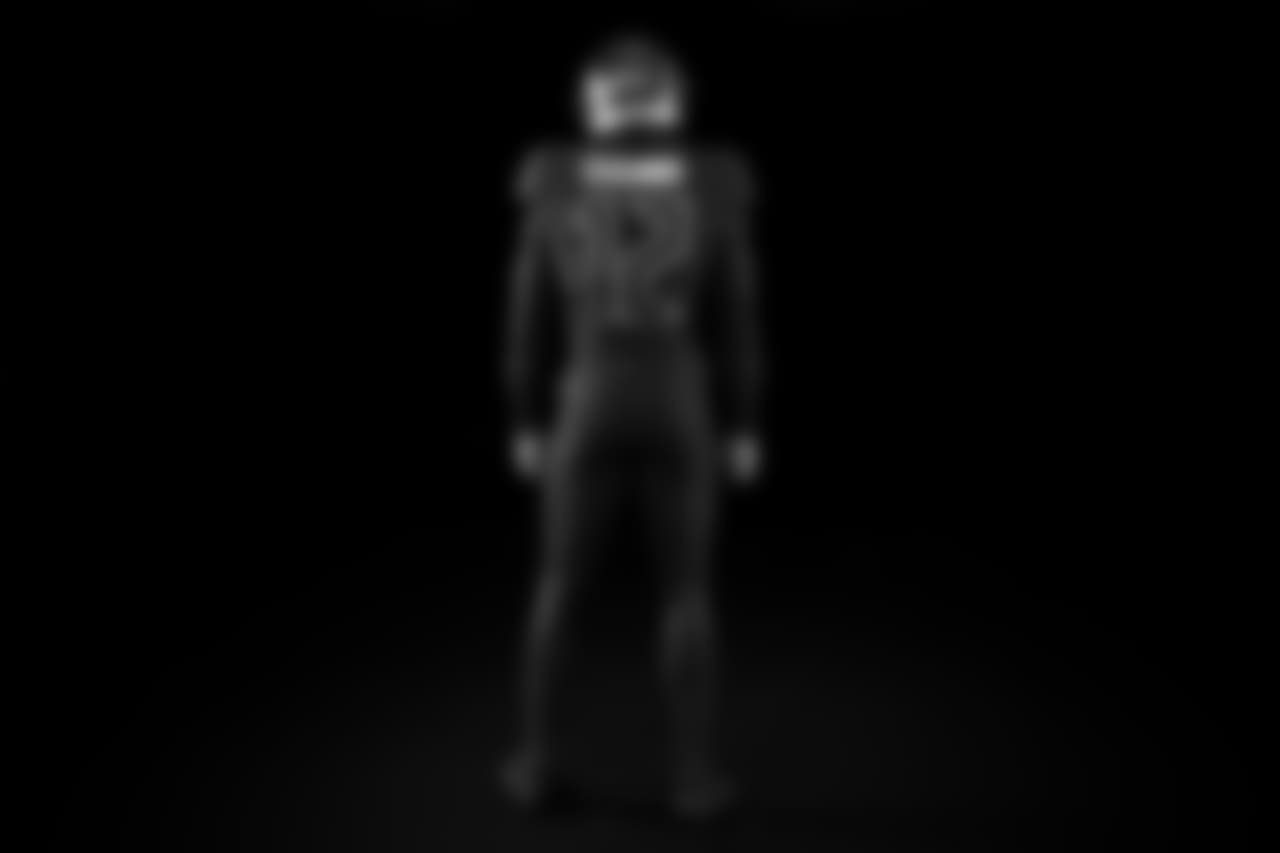 Kyle Zedaker/Tampa Bay Buccaneers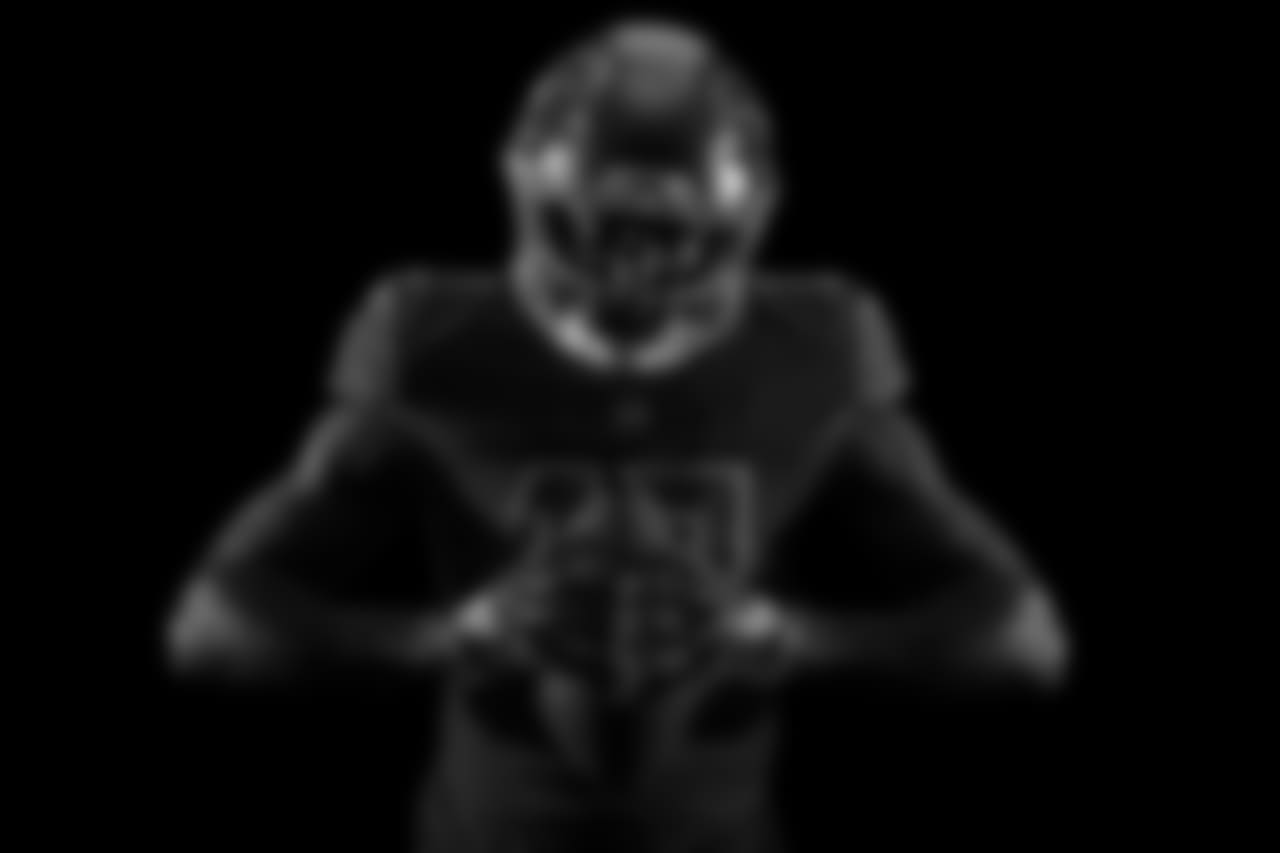 Kyle Zedaker/Tampa Bay Buccaneers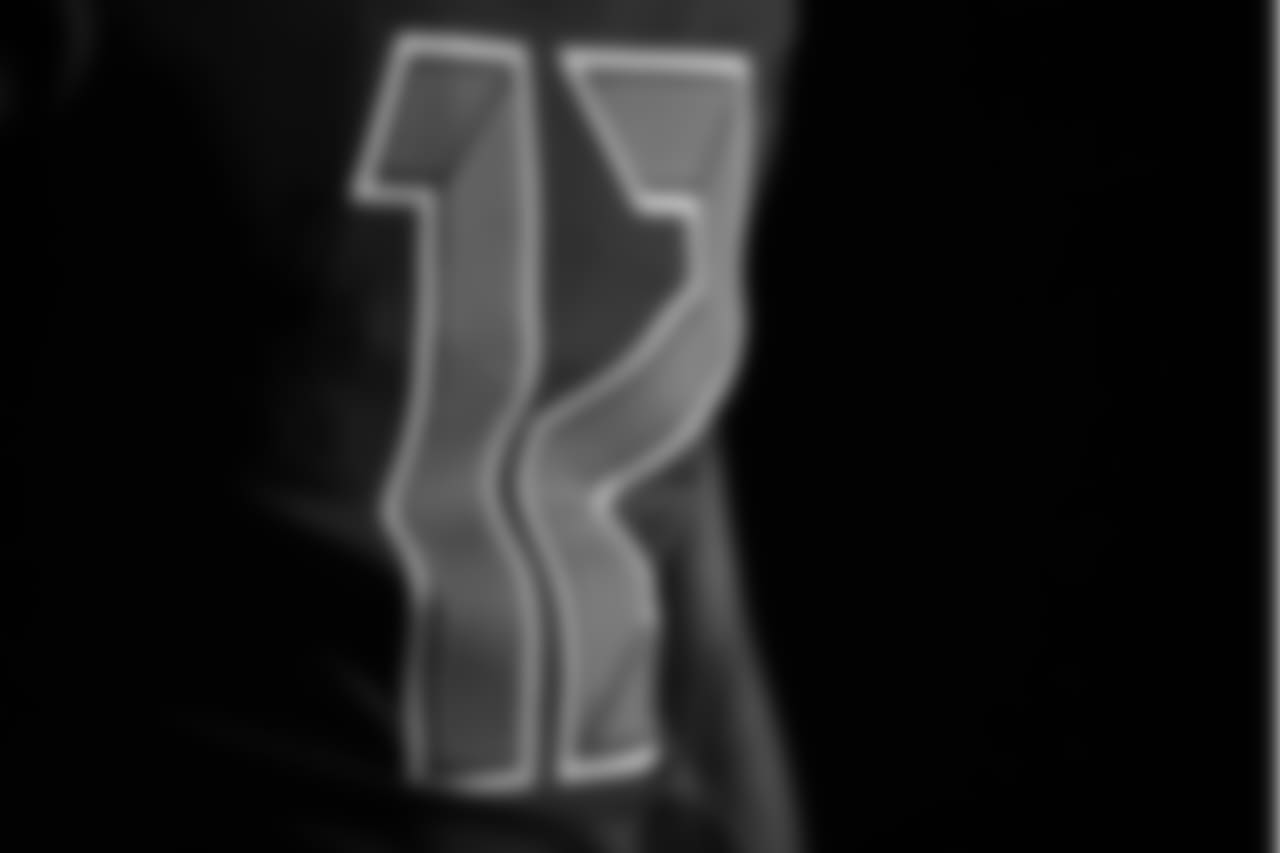 Kyle Zedaker/Tampa Bay Buccaneers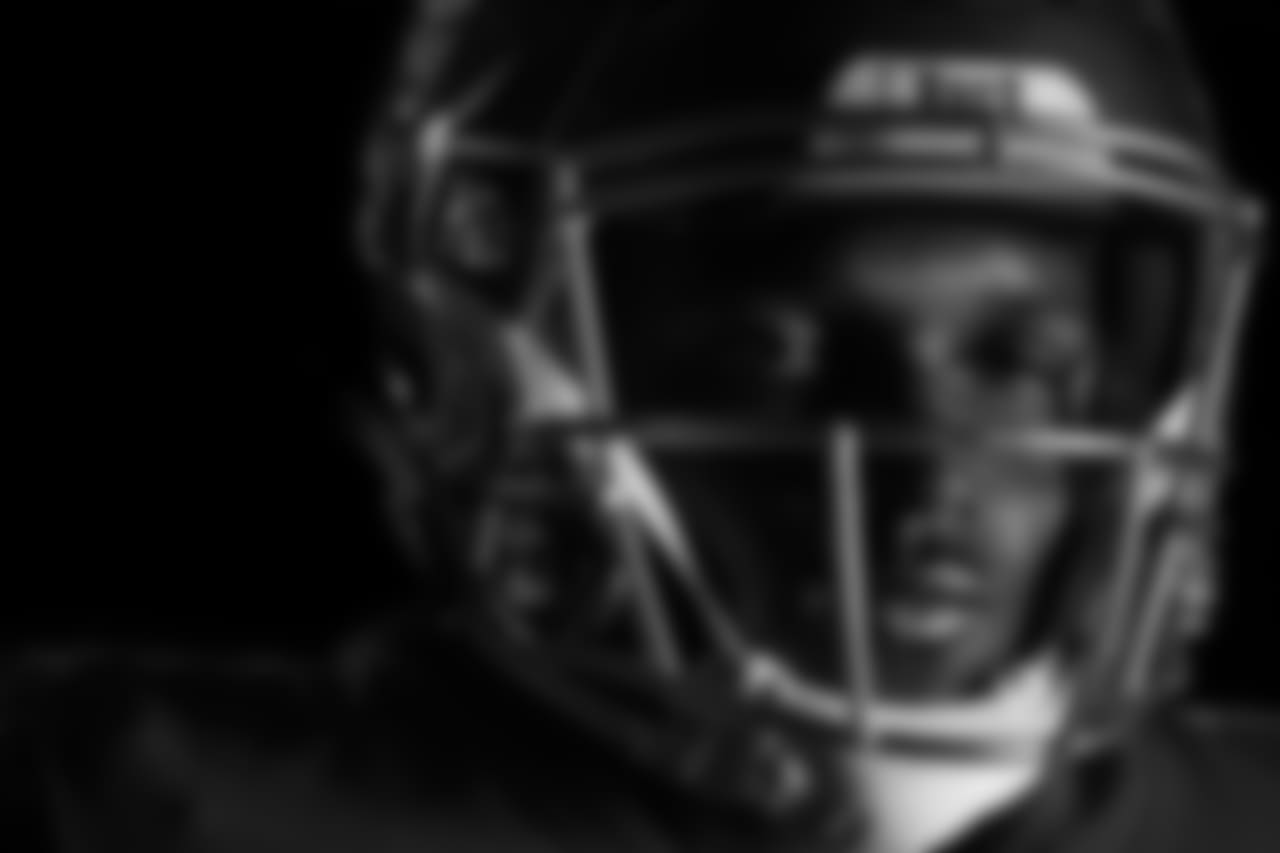 Kyle Zedaker/Tampa Bay Buccaneers

Kyle Zedaker/Tampa Bay Buccaneers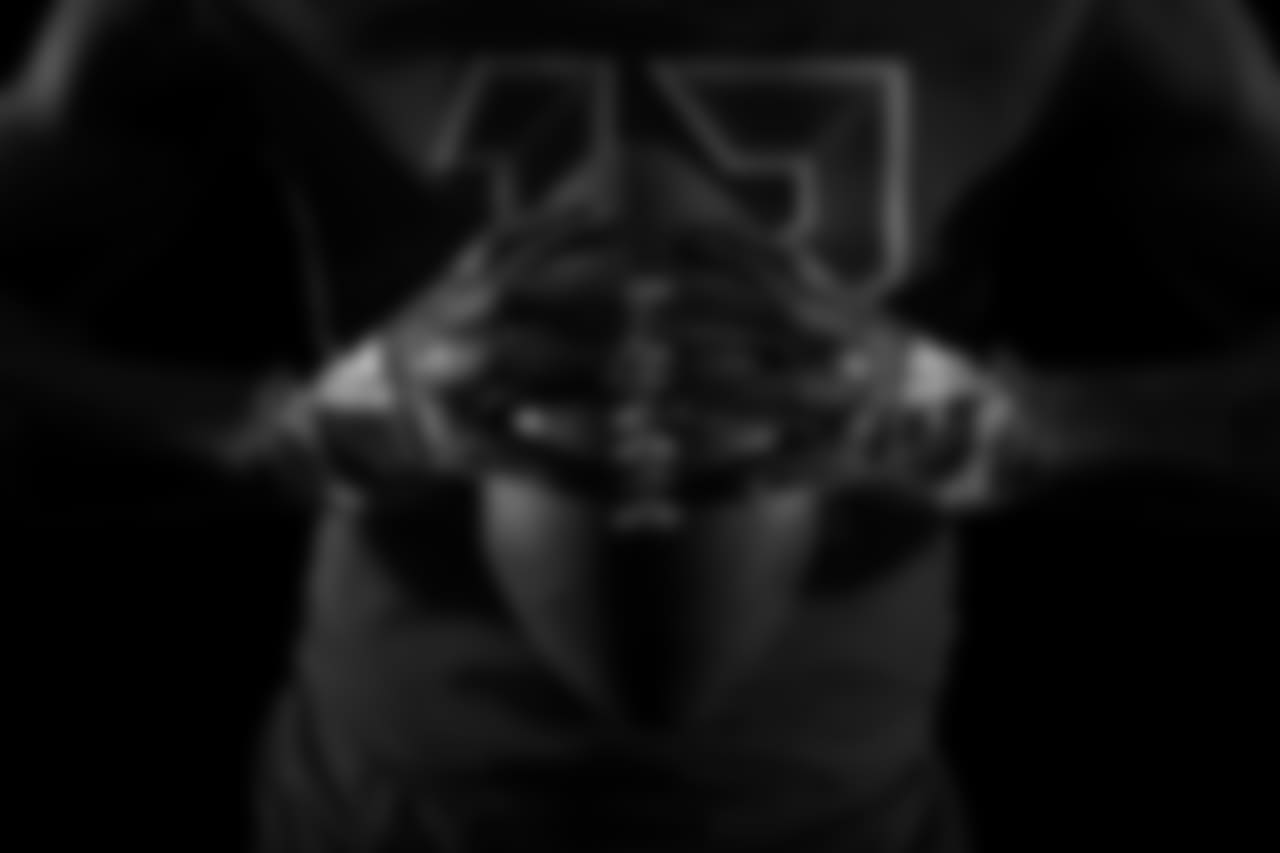 Kyle Zedaker/Tampa Bay Buccaneers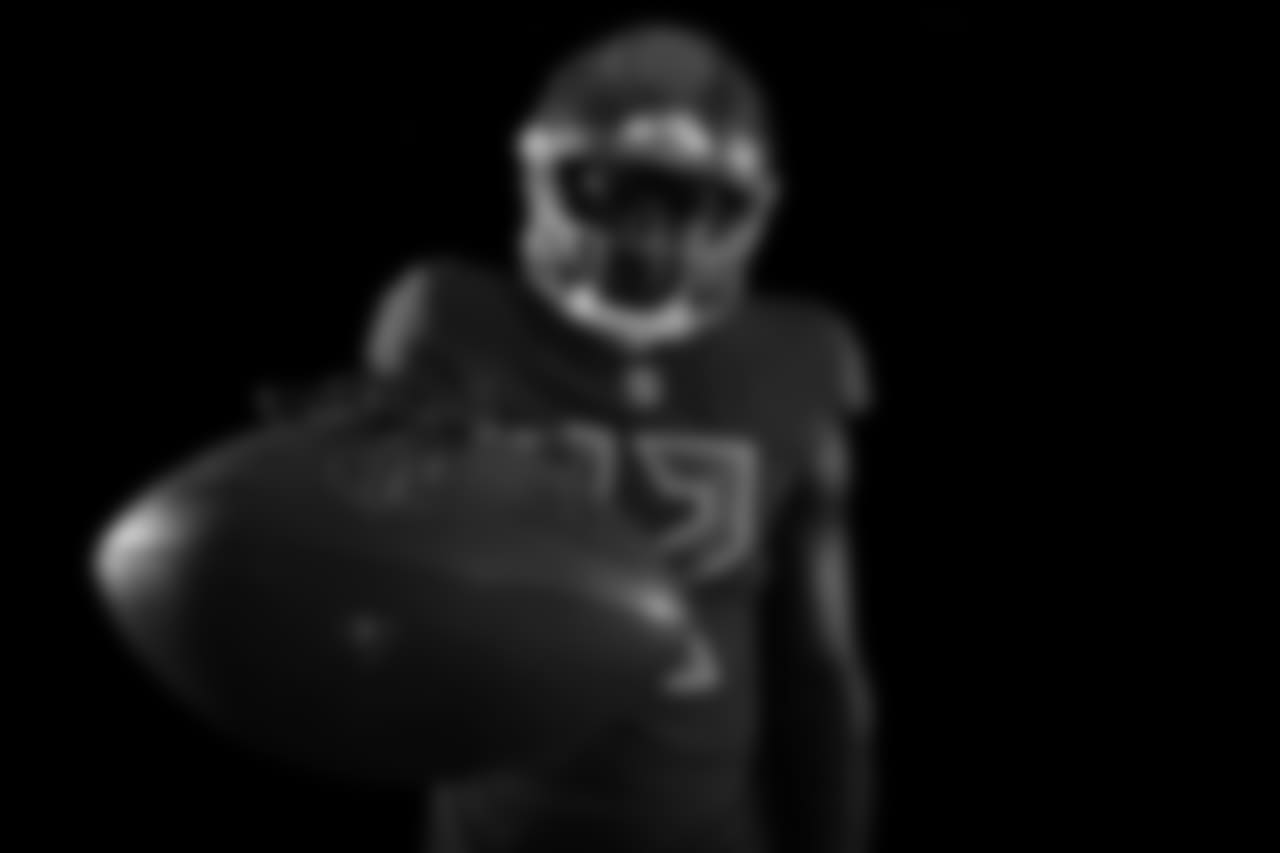 Kyle Zedaker/Tampa Bay Buccaneers

Kyle Zedaker/Tampa Bay Buccaneers

Kyle Zedaker/Tampa Bay Buccaneers
This Ad will close in 3 seconds
1. Can the Buccaneers' defense slow down the red-hot Christian McCaffrey?
McCaffrey had 157 yards from scrimmage and two rushing touchdowns against the Buccaneers in Week Nine, and that kicked off a month-long tear for the second-year running back. He has had at least 50 rushing yards and at least 50 receiving yards in each of the last four games, for a total of 642 yards from scrimmage in that span, an average of 160.5 per outing. He's also scored seven times in the last four weeks.
In posting his 100-100 game last week, McCaffrey played every single offensive snap for the Panthers. While that's unusual for a running back, it's commonplace for McCaffrey, who usually only comes out for a snap or two each week. He leads the team in rushing yards and receiving yards and has a combined 235 rushing attempts and pass targets; no other player on the Panthers' offense has more than 78. McCaffrey is clearly job number-one for the Bucs' defense.
"They've got a lot of targets, but this guy has really been prolific for them, there's no question about it," said Defensive Coordinator Mark Duffner. "He's their top receiver, he's playing about 98 percent of the snaps. Everything tends to really be involved with him and the quarterback. They're both very, very dynamic players, so we've got our hands full. Execution will be critical in terms of people doing the proper assignments of their job and then tackling and pursuit areas we were not consistent in the first time we played them. The objective this week is to have great eye discipline in terms of what your job is all about and then do a great job of finishing and tacking."
McCaffrey will get some of his yards on traditional runs, but the Panthers also get it to him in some very creative ways, creating space for him to utilize his speed and shifty moves. Compounding the challenge is that defenses have to be wary about selling all out against McCaffrey because quarterback Cam Newton may choose to pull the ball back and run it himself.
"It's a big problem," said Head Coach Dirk Koetter of Newton's presence. "Any high school or college coach can tell you about when they add that 11th man in there, you've got to defend all 11 instead of just defending 10. Normally the defense has a one-man advantage and that's unusual in the NFL because most teams don't want to run their quarterback. I think you're seeing more and more zone read, especially in the low red zone this year, from a lot of teams. We've done it ourselves. Carolina's way, way more advanced running the ball and Cam's really good at it. That's probably why they're third in the league in rushing."
2. How will the Mike Evans-James Bradberry matchup shake out this time?
Buccaneers number-one receiver Mike Evans is averaging close to 100 receiving yards per game this season and has had only one game in which he dipped below 50 yards. That happened to be the last time the Bucs and Panthers met.
In that game, Carolina stuck their top corner, James Bradberry on Evans for the entire game and usually pressed the Bucs' receiver at the line and rolled safety Eric Reid in his direction. Then-starter Ryan Fitzpatrick tried early to get the ball to Evans but had difficulty doing so and the end result was one catch for 16 yards on 10 targets.
"Mike's had a really good year minus a couple-game stretch where he was banged up," said Koetter. "He was hurt a little bit more than people know in that two-game stretch. One of those games was Carolina, the first game. Bradberry, the corner, played a really good game against Mike in that game. Other than that, Mike's had a fantastic season – 1,000 yards with five games to go."
Evans has had plenty of success against Carolina in the past, including a 99-yard outing the last time the Panthers came to Raymond James Stadium. One would expect the Panthers to adopt a similar strategy against Evans on Sunday after the success they had four weeks ago, but of course it's never quite as a simple as that. Evans and the Buccaneers will adjust, of course, and the Panthers may have some new wrinkles up their sleeves. The Bucs aren't going to shy away from utilizing Evans' talents just because he was held in check in the last game.
"I think for both teams, you have the film that you played the first time, what are things that they did well and they're going to continue to do well?" said Offensive Coordinator Todd Monken. "What are the thing we did well or didn't do well? Both ends of it. It's a chess match in terms of we've played before. On either side of the ball, what are we going to see? If you played really well, the thought is, 'Why wouldn't we continue to do that?' But what are they going to do to adjust? The things we did against them, successful or not successful, what do we have to change? But we are who we are. You can't change everything. You have to feature the players that give you the best chance to score and you've got to feature that plays that you run well and the things you do well and just do them better."
3. Can Tampa Bay's emerging pass rush continue its hot streak?
Tampa Bay's defense has produced 20 sacks over the last six weeks, second in the NFL only to Washington's 22. With the trio of Jason Pierre-Paul (10.5 sacks), Gerald McCoy (6.0) and Carl Nassib (5.5) leading the way, Bucs have found a way to consistently pressure opposing quarterbacks as the season has worn on. Last week, that resulted in four sacks and nine quarterback hits and played a part in the Bucs winning the turnover battle for the first time since Week One.
"We have played better on defense," said Koetter. "We've gotten more pressure. We've said all along, more pressure leads to better pass coverage and it should eventually lead to more turnovers – it did last week. The 20 sacks or whatever it is in the last six games – we haven't been quite as good the last few weeks stopping the run, but we've been much better on third down and better pressuring the quarterback. Again, this is a passing league so I think that's the main thing."
Indeed, through the first six weeks of the season the Buccaneers' defense was allowing 42.9% of opposing third-down tries to be converted. Since then, they have allowed a success rate of just 32.8%, fifth-best in the NFL in that span. San Francisco was able to move the chains on just one of nine third downs last Sunday, which was the main reason the Buccaneers were able to limit the 49ers to nine points despite giving up eight running plays of double-digit yards.
"I think our defensive line really overall played a darn good game the other day," said Duffner. "I think [that] was one of the reason why we were able to play productive defense. They've been working real hard on the pressure and putting pressure on the quarterback and impact him in terms of the pocket. I'm pleased that they're having results that are reflective of their efforts."
Carolina's offense, however, ranks eighth in the NFL with a sacks-per-pass attempt rate of 5.54 and 12th with a third-down conversion rate of 40.5%. They run the ball on first down better than any other team in the league, which limits opportunities to go after Newton on what are obvious passing situations. The Buccaneers have been invading opposing backfields very well of late but will face a tough challenge to keep that going on Sunday.
4. Will the Panthers' defensive front be able to keep Jameis Winston in the pocket?
As we noted earlier in the week, Jameis Winston has a league-best (and perfect) passer rating of 158.3 on plays on which he scrambles out of the pocket to his right. He did that repeatedly and to great effect in the win over San Francisco, a big reason why he took only one sack and had the time to make lower-risk throws.
The Buccaneers can design plays for Winston with bootlegs and rollouts, but the scramble play is spontaneous and unscripted by definition. Thus, the Bucs can't count on that being a big factor in this week's attack for a second straight week, but they would surely be happy if it worked out that way. Similarly, the Panthers are almost certainly stressing to their talented group of pass-rushers the need to pressure Winston without letting him buy time by breaking containment.
Those well-timed scrambles last Sunday were part of an overall improvement in Winston's decision-making, which is why the team finished a game without a turnover for the first time since the opener. It was a conscious effort to address the part of his game that was holding him back, and he will continue to make that effort on Sunday.
"Jameis is as passionate about playing football as any guy that I've been around," said Koetter. "I do think that Jameis has worked to keep his emotions in check. Sometimes when you're emotional, you can do things without thinking them through. At quarterback, that's not a good quality to have. We've seen examples of that, so I think Jameis has worked hard on that. I like where Jameis is right now, but…he's still growing, too."
5. Can Tampa Bay's offense continue to put up historic yardage numbers without O.J. Howard and DeSean Jackson?
Tampa Bay's passing attack has put up more yards through the first 11 games of a season then every team in league history except the 2000 St. Louis Rams. They've done so despite being defended in many different ways because their vast array of talented skill-position players allows the quarterback to take what the defense is giving. For instance, when Carolina focused on taking outside receivers Evans and DeSean Jackson out of the game four weeks ago, Ryan Fitzpatrick responded by throwing two touchdown passes each to tight end O.J. Howard and slot receiver Adam Humphries.
Howard is no longer an option, however, having landed on injured reserve two weeks ago. This week, Jackson will join him on the sideline due to a thumb injury. Those two have accounted for a combined 1,215 receiving yards and nine touchdowns.
Tight end Cameron Brate saw more action last week in Howard's absence and caught his fourth touchdown pass of the season. Humphries and second-year wideout Chris Godwin have been consistent producers in the passing attack, too. The Buccaneers promoted wide receiver Bobo Wilson to the active roster on Friday, and rookie Justin Watson could see a few more opportunities come his way.
Humphries, of course, had a big game against Carolina a month ago and could be targeted a bit more often with Jackson out.
"I think Adam is one of the steadiest and most consistent players on our team," said Koetter. "The whole touchdown thing, four games in a row – I guess the thing that he's doing is really running after the catch. His runs – that was a beautiful cut back on his score last week. I guess that's maybe the punt returner in him. It looked like they had the angle on him then he cut it back against the grain. Just a real steady player that is on a team where there's guys that get more targets than him. He's kind of always in position and rarely makes a mistake."