It's a time to give thanks. Although the 2018 season has been a struggle, the Tampa Bay Buccaneers have plenty to be grateful for.
Thanksgiving is only a week away and the Tampa Bay Buccaneers have plenty of things to be thankful for.
Offensively, the Bucs are putting up tremendous numbers. Even with a quarterback controversy looming over the team for the entire season, Tampa Bay has continued to move the ball up and down the field.
There's no doubt the 2018 season has been disappointing so far. The defense has been one of the worst in the history of the league and it's led to a 3-6 record.
Still, this is a time to reflect and be thankful for everything in life. Family, friends, food, and football. Although it may tough to support the Buccaneers at times, the 2018 team has plenty of things to be thankful for.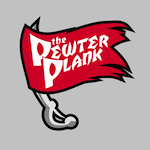 Want your voice heard? Join the The Pewter Plank team!
Two weeks of "FitzMagic"
Oh, when the times were good.
The Buccaneers were on top of the world after the first two weeks of the season. Ryan Fitzpatrick set the world on fire. He toppled the New Orleans Saints, who are now poised to make a Super Bowl run. Then he dominated the defending Super Bowl Champion Philadelphia Eagles.
Fitzpatrick made history by becoming the first player in NFL history to throw for over 400 yards in each of his first three games.
As he lit up the scoreboard, hope crept in that Tampa Bay could be a contender for a wildcard spot thanks to their unstoppable offense. Most jumped the gun on that thought. The Buccaneers would lose six of their next seven games.
The magic has since faded. Fitzpatrick continues to put up impressive numbers, but turnovers have become an issue, and the wins haven't been there.